As a user of social media and a former small business owner, I've got a few tips to make sure you keep your hard-earned followers on Facebook.
Just like in real life – social media does have some common unspoken rules of etiquette that everyone should be aware of – including businesses:
Don't post too often
Nothing will make you lose followers quicker then filling up someone's news feed.  Someone has followed you because they liked the content they saw, but that doesn't mean they want to see it every time they scroll.  According to Elizabeth Lauer of Rev Local , "Facebook is a platform meant to help inform your audience with meaningful content. The idea is to aim for quality content over quantity."
Make your followers and customers feel important.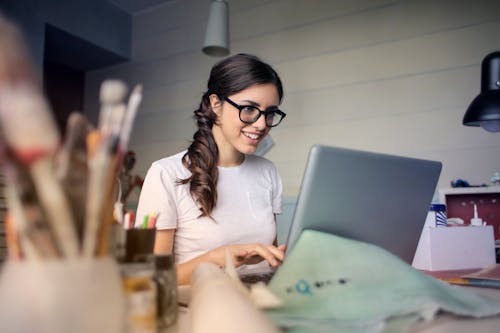 Consumers choose small business because it's more personable.  Make quality posts that encourage engagement, not just in-your-face selling.  Add a personal touch to the occasional post to remind people that there is a human behind that keyboard.  And whenever you can, boast about how wonderful your customers are.  Little Cutesy Designs is a local clothing designer who does just that by posting about custom orders she receives and complimenting her customer's choices.  You can check out her business here: https://www.facebook.com/littlecutesydesigns/
Separate your personal pages and your business pages
When you first begin a small business, it can be all consuming.  It can be tempting to treat your business page the same way you would your personal page, but you have to understand that you've got different audiences following each.  Silver Tablet Marketing does a great job of differentiating the two ins this simple graphic here.  Basically, the way you run your business page has to be with business in mind.  You shouldn't just post what you want when you want as you would on your personal page.
These simple rules aren't all that ground breaking.  They are no different then how you would engage with people in an office or other workplace.  Don't talk too much.  Be personable and give credit where credit is due and don't dress for the office as if it's Saturday morning at home.
Three simple ways to make sure your small business keeps the followers it's gained: https://wp.me/p3QRy0-kbq
Online etiquette is what will keep your followers following: https://wp.me/p3QRy0-kbq