As a part of this course, we were encouraged to participate in a professional development event. This past Thursday, I was fortunate enough to attend an event hosted at Shopify to launch #CanadaLearningCode, a campaign that will seek to teach 10 million Canadians how to code over the next ten years.
Event Name: Canada Learning Code Launch Event (as this was an invitation only event without a link for tickets, I have opted to include links to both the newly launched Canada Learning Code website as well as a Globe and Mail article from Sean Silcoff which highlights support for the organization.
Why this event? Canada Learning Code is the next step for successful non-profit Ladies Learning Code, which I work with at Summa Strategies. Their co-founder, Melissa Sarriffodeen, encouraged us to participate in this event and bring fellow women who would be interested in the work of Ladies Learning Code, along with this new initiative for the rest of Canada. I attended the event with my colleague Lindsay who captured the photo below and posted to Twitter: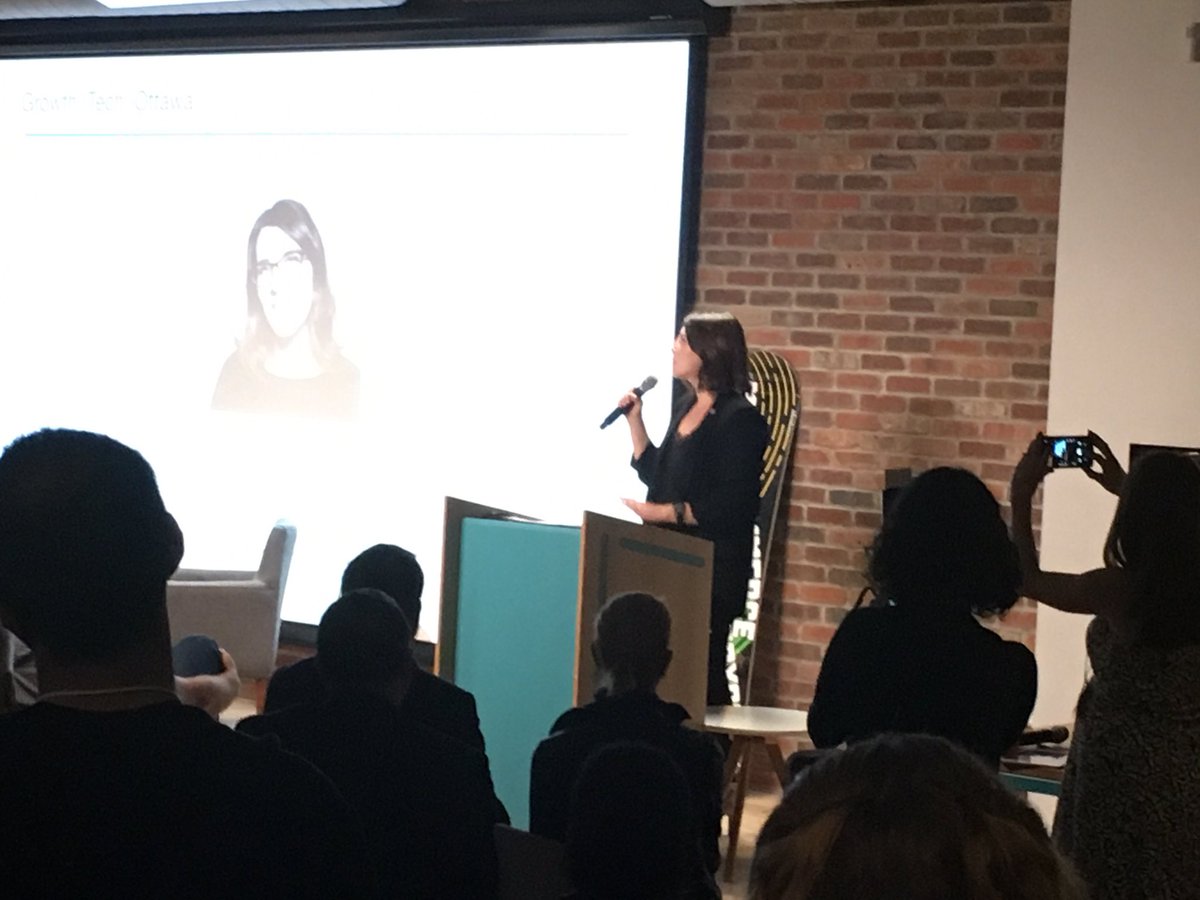 I was a little further back and was not able to take a photo, but did tweet in support of the event:
Who did you meet at the event? This event brought together young professionals and investors in Ottawa's tech startup community. At this event I met the creators of Shopify, as well as other incubators and funders who are all interested in growing capacity for Ottawa's information communications technology sectors. The event featured a panel with the founder of Shopify, Tobi Lutke, who discussed the current landscape for startups in Ottawa and what would be needed to grow skills into the future. The event also featured a panel of women who discussed their experiences in ICT (a largely male-dominated sector) as well as their experience with Ladies Learning Code and thoughts on Canada Learning Code.
What did you learn and what did you contribute to the interaction? One of the takeaways I had from this event was the importance of continuing to reach out to women and encourage them to pursue careers in ICT, developing, coding and other technology careers. The event was mainly men – I would say 90% of the roughly 150 guests were male – which spoke to the need to entice women to consider careers in technology. I also was not aware of how many startups were founded and growing in Ottawa, and how connected this community was with one another. It seemed like all participants were aware of one another's technology and, despite being competitors, were willing to work together to improve the ICT landscape in the city.
What ideas did you walk away with?  I found it really interesting that the event was so squarely focused on the tech community with not a lot of representation from outside that space. I would like to see more outreach to other groups in Ottawa who are interested but not as intimately involved in ICT – including student groups, the Ottawa Young Professional Network, perhaps even cultural associations and definitely the political community. It would be great to do a series of "Ottawa's Startups 101" events for these groups to discuss what the city is doing to encourage investment, and even offer coding workshops or other professional development events to encourage individuals to pursue careers or hobbies in these fields.
What is a quote from the event? One of the panelists said that Ottawa needs "less incubators" and more individuals who can teach skill. Funding for research is not the issue – it is having qualified and knowledgeable people at the ready to accept these jobs when they are created.
Will you attend a similar event in the future? Explain why. It was a step outside of my comfort zone to attend this event, where we knew very few people in attendance. I think that I would like to become more familiar with the language and fields in ICT before attending a future event – however, I am definitely going to be registering for a Canada Learning Code workshop in the very near future!