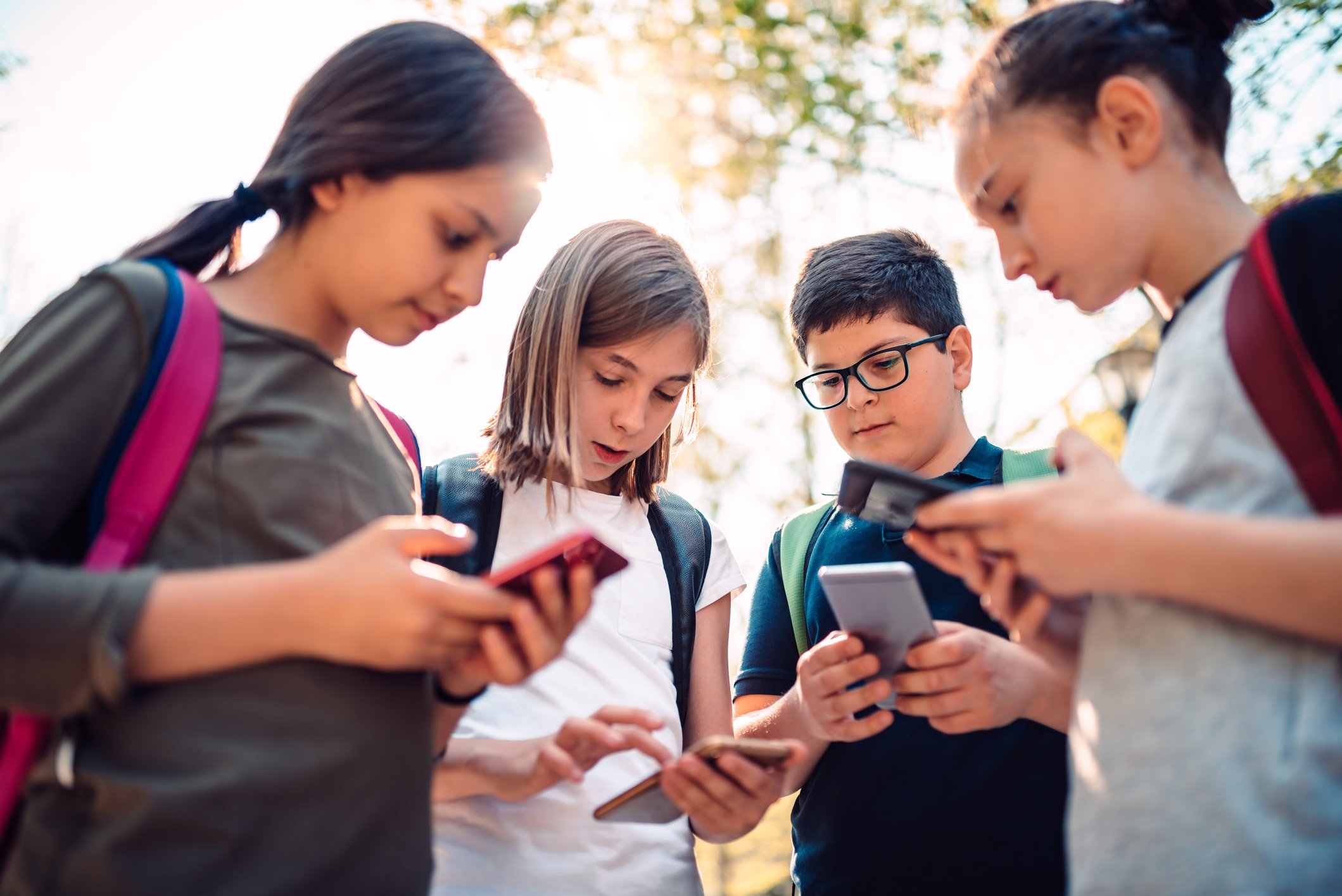 How early is too early for social media?
Do you have kids? Are they on social media and at what age is too young?
During the past couple of years during the lock down, I had allowed my kids (ages 8-12) on Facebook kids messenger.  I felt because they were suddenly locked in at home and away from their friends that it would be nice to connect with their friends on messenger during these strange, unprecedented times.
With parents' approval, friends could be added to your child's messenger where they could chat and send photos and keep in contact with their friends. They had a lot of fun sending messages back and forth to their friends and taking photos and sending them to their friends throughout the day. Parents can also monitor what's being sent back and forth and the messages.
We had allowed our kids to hop onto our old cell phones and tablets and this suddenly opened up the world of social media to them.  While they didn't have their own accounts, they did become more interested in my husband and my Tiktok accounts to watch videos of craft ideas, food creations, and funny animal videos; and of course, parental controls were on.
Then the question came about getting on Facebook and Instagram and I stopped the exposure there.
Instagram exposes them to everyone's beautiful highlight reels.  Facebook exposes them to other people's comments and criticisms, cyberbullying and photos of events they may have missed out on.
There has been an increase in anxiety and depression among teens that has been suspected to be linked to the use of social media.
  "… social media is bad for teenagers' self-esteem. Seeing lots of perfect pictures online might make kids (especially girls) view themselves negatively. Feeling bad about themselves can lead to depression."  (Caroline Miller, 2021)
This article also points out that while staying connected to our friends and family is a wonderful way to use social media, prolonged use can lead them to fall out of their hobbies, activities and face to face social gatherings. Teenage life these days is so different than when I was a teen in the 90's.  If you happen to not be at the biggest party in town, you wouldn't know what you missed out on.  If some of your friends went out to the mall without you, you wouldn't see it shared on social media and wonder why you weren't invited.  There was enough bullying happening in the schools, I can't imagine there being even more with the exposure on social media platforms. I think this is my biggest concern for my kids getting on social media, is what they would be seeing and exposed to. These things would be very difficult to see as a young adult while you are still trying to understand who you are and become your own unique self. 
So, what do we do about this?
I know teachers are teaching about internet safety, proper social media use and cyber bullying in school, so that's a great start from having nothing in place 5-10 years ago. 
Maybe there needs to be more bullying control on social platforms?
What do you think? What age do you think kids should be allowed on social media sites? What other ways could we control the cyber bullying and feelings of anxieties in children?