I've recently read an interesting book, Ten Arguments for Deleting Your Social Media Accounts Right Now. Written by Jaron Lanier who was only a decade ago regarded as the "Silicon Valley digital-guru rock star," the book presents a number of powerful arguments for quitting social media platforms like Twitter and Facebook. While most of Lanier' arguments sound too familiar to raise many eyebrows, he offers a very novel and illuminating analysis of the heavy toll that social media is taking on political debate and political activism.
Algorithms favour assholes
Lanier suggests that a strong trend towards negativity and polarization is hard-wired into the algorithms that make social media platforms so addictive. It is hard to disagree with this take if you follow political conversations on Twitter where particularly hateful and obnoxious posts tend to attract the most attention. As users flock to comment on and register their outrage about the nastiest posts, conversations gravitate towards the most extreme viewpoints.
Politicians and activists of all stripes adapt to the algorithm-dictated outrage-is-everything pattern by reframing their positions on controversial issues as Twitter-style statements in which there is no place for nuance. Bot and troll armies operated by malicious actors, then, drive the polarization even further by spreading misinformation. Social media users become increasingly confined to and influenced by opinions within their social media "echo chambers". In the end, we end up losing our ability to see nuance and empathize with people outside our "echo chambers". Or, in the words of Lanier, social media algorithms turn users into "assholes" and reward those who behave like ones.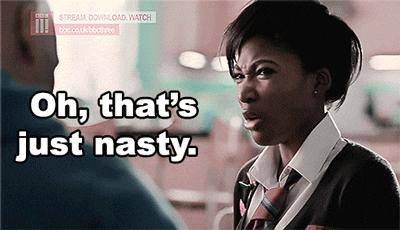 Echo chambers?
But how exactly do otherwise nice individuals who greet their neighbours and support co-workers' charity drives in their daily lives turn into "assholes" when discussing politics online? What Lanier's otherwise very informative book leaves unclear is the mechanism that turns social media users into nasty human beings that troll other users and share offensive content.
The book offers only a partial explanation by suggesting that platform algorithms reward hateful and polarizing content. Many other authors, scholars and journalists have argued that the way social media platforms organize users into communities inevitably creates "echo chambers" which solidify and reproduce particular political opinions to the point where users become unwilling to give merit to or even tolerate opposing or more nuanced opinions. This is the view I used to gravitate towards, particularly after realizing that the list of people I followed on Twitter looked surprisingly similar to the list of people I agreed with.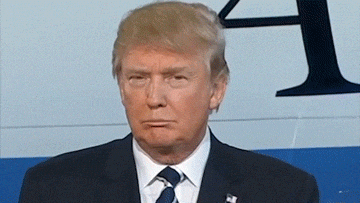 The key assumption underlying the "echo chamber" argument is that long-lasting exposure to certain political views and insulation from opposing views drives political polarization. This assumption, however, has been questioned by a recent study conducted by a group of scholars of American politics. The authors surveyed a substantial group of Democrat and Republican Twitter users and had them follow accounts expressing opposing political views. When the respondents were re-surveyed after some time, the researchers found that instead of bringing the users closer to each other, exposure to opposing political views actually increased their polarization.
While this study refutes the core assumption behind the "echo chamber" argument, it does not leave me anywhere closer to understanding what exactly causes otherwise polite and well-behaved individuals to post and share insulting political content online.
Do you have an explanation? Have you read anything interesting that could help me find an explanation? If so, please let me know in the comments section below.