Hey readers!
As I'm sure you know, Ontario has a new Premier. Now, I'm not going to share my personal opinion on the matter, however I would like to discuss the voter turnout. Within hours after the polls had closed and ballots were being counted, various journalists were reporting that approximately 51% of Ontario had not voted in this year's provincial election. Currently, however, it appears as though the voter turnout increased to 58% – an increase since the 2003 election.
While I am pleased to hear that the voter turnout ended up being over half the province, I can't help but wonder about the role social media plays during elections, specifically in Canada. If you're curious about how social media could potentially impact voter turnout (both positively and negatively) then you've come to the right…blog!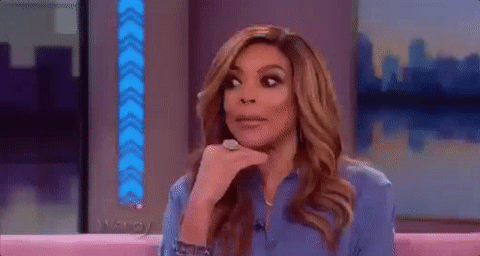 It goes without saying that the political landscape has changed quite a bit over the last decade, if not earlier on. Social media has now become a tool or a resource that people use throughout political campaigns, which can shape the ways in which people think about issues, and about voting in general. Let's compare, shall we?
The Pros
Social media is a news outlet – through trending topics and the speed that campaign updates, speeches, articles, and videos are shared, eligible voters have easy access to the latest information;
Your friends are voting – I'm not sure if this is just me, but on voting day almost everyone I knew (who voted) had posted to their Facebook page, Instagram story, or Snapchat story a photo of themselves after they had voted, encouraging others to vote as well. It's cool to vote, it's cool to brag about it, and it's very cool to remind your friends to go out and do the same!
 Social media isn't just for politicians – if you need to register to vote, are unsure about which pieces of I.D you need to bring or if you're eligible to vote in the first place, Elections Ontario has a very active Twitter account with a different tweet for every question! Many of the tweets were sponsored as well, which boosts their outreach across the "Twittersphere"
https://twitter.com/ElectionsON/status/1004392542937473025 
The Cons
Fake news – unfortunately, false stories can spread like wildfire on social media, and they can sometimes be difficult to distinguish from the truth. Through the constant sharing of articles, scandals, internet memes, and rumours about party leaders, it's more likely for people to turn away from voting. It's easy to be misinformed, even by your own friends and followers.
Over-sharing of content – when it comes to publishing content on social media, there needs to be some common ground between posting too much and posting too little in order for the posts to perform well. During elections many politicians use social media to market themselves and their campaigns at a very low cost, and to me it seemed like there was always a new post or advertisement on my Facebook, Twitter and Instagram feeds as I went about my "daily scroll". This might be more of a personal opinion rather than a factual argument, however well before voting day I was losing interest in the election because I was seeing too much; I wasn't learning anything more about each candidate or their party, and really, I just wanted it all to be over with.
Considerations
Presently, the majority of voters in Ontario are millennials – aged from 18 – 34. According to Stats Canada, Ontario residents in this age group are the least likely to participate in provincial elections, and I think social media could actually end up changing that in the future. For instance…
What if Internet voting emerges? Or what if an app gets developed so people can register and vote directly from their phones?
Growing up I was always told to keep my political opinions to myself because sharing these views before and after voting was "frowned upon". But what if people post/share/retweet their political values online? Do you think that would have greater influence to get people to vote and educate themselves on each platform?
What are your thoughts? Did social media influence your decision to vote this past week? Why or why not?
Promotional Posts
Facebook – Social platforms are becoming political platforms. See how social media can influence voter turnout: https://bit.ly/2MeJCJc
Twitter – Is social media influencing your decision to vote in elections? Learn more: https://bit.ly/2MeJCJc
Media Links
GIF – https://gph.is/2mjLHZQ
Feature image – https://unsplash.com/photos/1UY8UuUkids