Hey there, social media gurus!
I think we can all agree that social media has evolved dramatically within the last decade. From new platforms to new features and developments, we're becoming more dependent on social media and technology use in our everyday lives. One particular use for social media that continues to evolve is social media as a learning tool in classrooms.
In my first year of university, which was only four years ago, I was introduced to what I considered to be a unique relationship: learning course material and using social media. Little did I know that this was only the beginning, and that over time (more specifically by the end of my degree) I would recognize social media as a tool that extends beyond its intended recreational use.
Join me on my trip down ~memory lane~ as I discuss how social media was used throughout some of my university lectures, and as I evaluate the effectiveness of the examples provided below. If you're looking for more insights, 4 Ways to Use Social Media in Learning is an interesting read!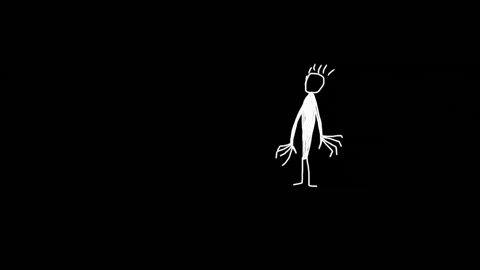 Facebook
"I will need you all to add me on Facebook by the end of this week," said my first year Political Science prof to the class.
Initially, I was shocked and sort of uncomfortable with the idea. I didn't want my prof to "creep" me (as the "kids" say these days).
The professor later explained that every week throughout the semester, students had to find an article, YouTube video, or current event online that was related to the content discussed in the previous lecture and assigned readings. We were then asked to post our findings on her Facebook wall and explain its relevance to the course for participation marks.
As weird as I felt about it, I will say that this course requirement was an interesting way to promote interaction with the instructor and my classmates, as we could all openly engage with each other through comments and "likes" on our posts. Also, by having to search for course-related content beyond the classroom and course syllabus, we were applying concepts, theories, and ideas to real life examples, which resonated well when it came time to study for the exam.
YouTube
I had quite the number of professors at Carleton who enjoyed using YouTube to show modern examples of course-related material. I found YouTube especially helpful for one course in particular, Traditional Theories in Communication. Each lecture the prof showed one or two short YouTube clips (usually a couple of minutes each) that were always entertaining, creative, and relevant. While I can't provide any concrete examples as a result of poor memory (*singing* just keep swimming, just keep swimming…) I found that the professor's examples brought forward a fun approach to what was generally very heavy, intense, and (painfully) dry material. When it came time to prepare for the final exam I found the concepts and theories easier to memorize and understand, as I could relate my written notes to their visual representation found on YouTube!
Instagram
In my final year of university I had taken a course on communication and food. I had given a presentation in front of the class to spark the debate on whether food is a form of art. Being part of a generation that prides themselves in "hipster" or "artsy" "Insta-food" posts (referring to my own photo below), I thought Instagram would be the perfect tool to engage my classmates.
I had brought in random foods such as skittles, pieces of bubble gum, spices, etc. and separated my classmates into small groups. Each group was assigned one of the food items I had brought in, and I told them to create what their interpretation of "food art" was, prior to actually photographing their artwork and sharing the photo with the class using a generic hashtag that I provided. Once everyone had posted I was able to search the hashtag and pull up everyone's images on the projected screen.
I felt this activity was a great way to showcase everyone's creativity, while generating a discussion about course-related material.
Some considerations…
I can easily say based on the few examples provided above that social media had enhanced my overall learning experience when its use was applicable. However, I was wondering…
What happens to those who are not on social media? How would their learning experience change?
Do you think there's a risk of diminishing professional boundaries between students and instructors?
Is there an appropriate age group to start implementing social media into learning activities?
What do you think? I'd love to hear!
Thanks for reading!
Promotional Posts
Facebook – Ever wondered how social media could enhance your learning experience? Look no further! https://bit.ly/2GYHtNV
Twitter – School doesn't have to just be textbooks and lectures.  Find out how you may benefit from #GettingSocial in the classroom! https://bit.ly/2GYHtNV
Media Links
GIF – https://giphy.com/gifs/travel-hole-time-X9iJS4fpxScuqTlcBt/media
Featured Image – https://www.pexels.com/photo/accounting-apps-bookkeeper-business-273691/#_=_
Chimpanzee – https://www.pexels.com/photo/view-ape-thinking-primate-33535/