A man in a bear costume, a terribly awkward actor named Alejandra, and a CEO in grey jeans with a crooked belt all come together in a low budget marketing production. What does this all achieve? Over 25 Million views on YouTube alone, and a massive disruption in the shaving industry, even while competing against giants like Gillette. The company is called Dollar Shave Club and how they did it was by creating an absolutely ridiculous piece of content.
Check it out

CONTENT, CONTENT, CONTENT
I recall coming across this video years ago scrolling through Facebook and laughing very hard at the genuinely hilarious piece of content, which also happened to be a commercial promoting an awesome product and service. I remember being so entertained and intrigued that I opened up my google search engine and went straight to the Dollar Shave Club  website. Already in love with their video, I then fell in love with their fantastic business concept, even though I had never shaved a day in my damn life.
Fast forward several years to the present day, there's a lot more of this type of advertising on the internet. Content focused video advertising that is focused on making people laugh have the immense advantage of getting shared in the same streams as that one funny video of Mumphrey the cat.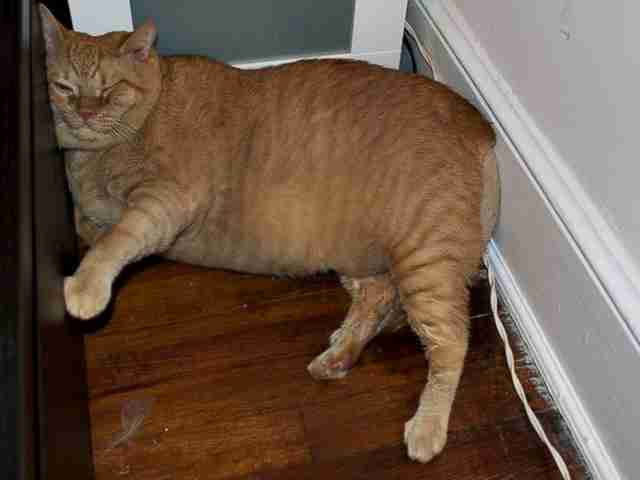 The common link between Dollar Shave Club and Mumphrey is that they both have hilarious videos ! See link below for a vine compilation of funny cat videos casually collecting just under 60 MILLION views.
HOW COULD THIS BE???
Social media has come and empowered consumers by creating a space of two way communications between them and the businesses they subscribe to. If someone finds a nail in their McDonalds Jr chicken, they have a platform for massive disruption should they choose to make a tweet about it. How are junior chickens relevant to creating hilarious marketing videos? It's because social media advertisers must realize that the power dynamics have shifted in the arena of social media. Consumers are powerful so we must play by their rules and show them only what they want to see.
Let Gary explain it…
Gary Vaynerchuk, founder of Vayner Media and social media giant shares with us some advice on content marketing through video in his book, Jab, Jab, Jab, Right Hook when he says, "The only way to stand out in this world is through outstanding content". He further explains, "The content should not be annoying or intrusive, it should blend seamlessly into the consumer's life. Anyone can avoid ads via adblock or scrolling fast…". Vaynerchuk goes on to explain Facebook's EdgeRank system, which tracks information going into FaceBook's news feed. EdgeRank filters content for consumers, only showing them what their habits indicate they want to see. This means sharing a link to your website is useless on Facebook. Unless that post is actually liked or shared, it will stay out of people's news feed,  even if they're following you. Basically, our ads should be ENTERTAINING.
WHAT ABOUT YOU?
Can you recall the last commercial that was so hilarious or ridiculous that you wanted to share it? Here's one of my personal favourites from the company Old Spice:
https://www.youtube.com/watch?v=hY7m5jjJ9mM
And here's a super bowl ad from Tide mocking it:
https://www.youtube.com/watch?v=kulyPinO49I
 Remember that one advertisement that was seriously unmemorable? Yea me either! Here's how we can avoid being that guy. LINK: Why advertisers should all be comedians #Marketing #Business #SocialMediaMarketing
ATTENTION BUSINESS OWNERS: Ever wondered how to make your content advertisements memorable? Here's a tip. LINK: Why advertisers should all be comedians #Marketing #Business #SocialMediaMarketing