I decided to write my first blog assignment on the social media phenomenon of sexting. Sexting is a word that combines the word sex with texting with the end result being the word "sexting" which is actually in the Merriam-Webster dictionary. After delving into this topic, I realize how vast it actually is, and may be better tackled by a PhD student, than someone writing a blog post. I chose this topic because it's certainly an aspect of social media that can't be ignored. Let's face it, most humans like sex, and is it ultimately one aspect of humanity – like all others, that inevitably make their way into social media.
It's pretty timely that Anthony Weiner's sentencing for sexting a 15 year old, is making headlines as I write this. See article. One would think he would have taken precautions by sending the explicit material over an auto-deleting messaging app such as Snapchat, but this actually occurred over TWITTER of all places! And I don't know about you, but I have never heard a female say she enjoyed receiving a dick pick. Have you? HAVE YOU?
If you're like me, your reaction is somewhat like this one: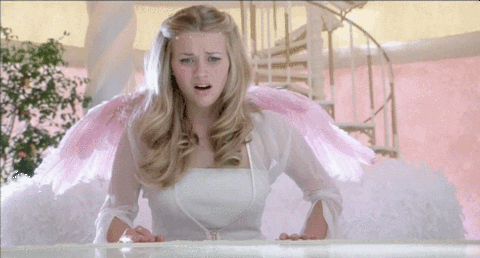 or this one: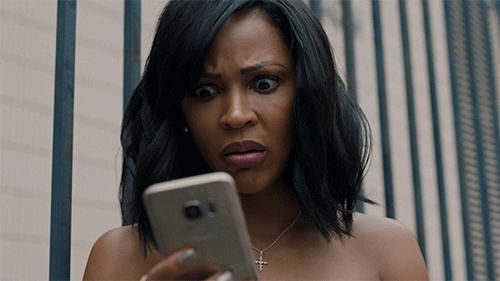 Other than the dick pics, when it comes to sexting, there seems to be a lot of selfies verging on narcissism, and revealing body shots. What is this obsession that people have with taking pictures of their body parts?
Below I discuss findings of PEW Research Center surveys on Americans' use of social media sites and chatting apps, and of how teen's flirt over social media. I then bring attention to the 2017 Dirty Dozen list of the US National Center on Sexual Exploitation (NCOSE).
What does the research say about Social Media and sexting?
The Pew Research Center brought up a very good point in their report Teens, Technology, and Romantic Relationships[1] that teens not only spend a lot of time living out their relationships on social media sites, but that "Adolescence is a time of incredible physical, social, and emotional growth, and peer relationships – especially romantic ones – are a major social focus of many youth." Citing several researchers, Hasinoff's journal article echoes this through research that demonstrated that "these technologies are integral to youth sexual identities, and relationships.[2]
While the majority of teens (age 13-17) surveyed in the PEW Research Center's survey had not yet had a romantic relationship, social media was the top medium for flirting. Sending sexual images was reported by only 10% of the teens surveyed (see Figure 1 below). One positive and interesting finding was that both boys and girls enjoy social media as a space to show their significant other how much they care about them, and to feel closer to them. Peer and romantic relationships are a focal point of teens' lives, and social media is an important place to make that happen. They explore romance and new digital identities as they grow, said the report.
Figure 1: Percentage of teens that reported flirting on social media in the PEW Research Center survey.
The Pew Research Centre's Social Media Update 2016[1] indicated that messaging apps were popular chatting tools amongst American smartphone users, as opposed to simply chatting on social media sites, particularly among younger smartphone owners. The survey results (see Table 1 below) indicated that 72% of Americans use messaging apps. They divided the apps into 3 categories: (1) general-purpose messaging apps such as "WhatsApp or Kik", (2) auto-delete messaging apps, such as "Snapchat or Wickr", and (3) anonymous messaging apps such as "YikYak or Whisper". Of the 24% of Americans that use auto-deleting messaging apps such as "Snapchat or Wickr", 56 % are in the 18-29 age range, more than 4 times the share among 30-49 y/o (13%). It does not indicate the percentage among the 13-17 age range.
Table 1: Popularity of types of messaging apps among American youth
Proceed with caution!
Between 2013 and 2017 messaging apps and social media sites Snapchat, Twitter, Facebook, and Tumblr have been put on the US NCOSE's Dirty Dozen list of corporations that profit from sexual exploitation. For those who are unfamiliar with Snapchat, see Intro to Snapchat on YouTube. It's essentially a messaging app to share photos that auto-delete after a few seconds. This makes it a convenient venue for posting discrete or compromising photos. NCOSE argues that (1) Snapchat is one of the most popular social media tools stating that it has 100 million daily active users, and that 71% of them are under age 25. There are approximately 6 billion daily Snapchat video views, they say, (compared to Facebook which as 8 billion video views per day). That's a heck of a lot of views from the under age 25 demographic. The second reason it's on the list is that "it is frequently used for sexting and sharing self-produced child sexual abuse images." The third reason is that Snapchat is now profiting from young people producing sexual images through the creation of Snapcash.
NCOSE's issue with Twitter isn't so much the sexting as it is the facilitation of under age pornography. The evidence against Twitter in NCOSE's letter to the CEO is horrific. Facebook was removed from the list after 2015 for taking action in removing child porn images and links that lead to child porn. The evidence NCOSE provides about Tumblr providing porn to children is quite disturbing. After 2014 it was taken off the Dirty Dozen list, but I could not find out why.
I guess the danger with teens and sex in the digital age is that, as Parry Aftab -a Digital Privacy & Cybersecurity Lawyer stated, "teenagers are 'disconnected from the immediate consequences of their actions online, [so] many "good" kids and teens find themselves doing things online they would never dream of doing in real life."
So what can we conclude from this?
To sum it up, the under age 25 demographic in America watches 6 million views on Snapchat daily, compared to Facebook's 8 million views total for all Americans, and Snapchat is currently on NCOSE's Dirty Dozen list. We do know is that 10% of surveyed teens ages 13-17 have sent flirty or sexy pictures of themselves to a romantic interest in 2016, but I do not have data on their preferred platform. We know that 56% of Americans aged 18-29 with a smartphone use auto-deleting apps such as Snapchat or Wickr. Seeing as Snapchat and Twitter are currently on the Dirty Dozen List of the US National Center on Sexual Exploitation, youth should be advised to be careful interacting with strangers on these platforms. After all, Anthony Weiner used Twitter for sexting with a 15 year old.
Other thoughts
I don't want to say that sexting is all bad. In some cases it's an occasional thing, or in other cases can keep the spark alive in a long-term or long-distance relationship. Where it gets unhealthy is when that becomes the societal norm. When you sext everyone you meet. It certainly seems like young people do it to explore their identities online. As time goes on we will be able to further analyze these trends as the generations evolve. One of the drawbacks of this blog post is that it didn't really explore older generations, but after all Facebook did just celebrate its 10th birthday.
My hashtag research on #sexting opened my eyes to how much sex is actually on social media. I thought Twitter was a safe and innocent place until I did this research. On the other hand, I also saw the opposite end of the spectrum, which included campaigns to end sexual exploitation that use the hashtags #whyifight, #fightthenewdrug, #2smrt4u, #cse, #superohero2017, and #cleanuptwitter.
Social Media Promotion
Tweets
#AnthonyWeiner sentenced for #sexting a 15 y/o on @Twitter. http://nyti.ms/2q0zhFb Be a #Superhero2017 #CleanUpTwitter #DirtyDozenList #CSE
#DYK that #teens experiment with #onlineidenties through #sexting? Here are some online safety tips: http://bit.ly/2qcyf8t #SafeSexting
Curious what surveys say about #sexting? @PewResearchCenter has the data: http://pewrsr.ch/2fIeTTY http://pewrsr.ch/1KShdjT #SafeSexting
Facebook Posts
In the digital age, sexuality will inevitably be a part of social media, and that includes sexting. Research shows that teens explore their changing sexual identities online, and though only 10% of American teens have sent sexy or flirtatious photos of themselves to someone they liked, it's always smart to know the risks and how to stay safe. #SafeSexting.
AnthonyWeiner was sentenced to 27 months in jail for sexting with a 15 year old on Twitter. Find out why Twitter and other companies are on the #DirtyDozenList. http://nyti.ms/2q0zhFb   http://bit.ly/2mbWv9Y
Endnotes
[1] Greenwood, Shannon, Andrew Perrin and Maeve Duggan. Pew Research Center. Social Media Update 2016: Facebook usage and engagement is on the rise, while adoption of other platforms holds steady. November 11, 2016. http://www.pewinternet.org/2016/11/11/social-media-update-2016/
[1] Lenhart, Amanda, Monica Anderson and Aaron Smith. Pew Research Center. Teen, Technology and Romantic Relationships. From flirting to breaking up, social media and mobile phones are woven into teens' romantic lives. October 1, 2015. http://www.pewinternet.org/2015/10/01/teens-technology-and-romantic-relationships/
[2] Hasinoff, Amy Adele. New Media & Society. Sexting as media production: Rethinking social media and sexuality. Vol. 15, no. 4 pp. 449-465
References
Images:
Anderson, Mark. Narcisyphus. Andertoons. Selfie Cartoon #7599. http://www.truthdig.com/cartoon/item/more_like_weiner_20130806
Wilkinson, Signe. More Like Weiner. August 6, 2013. http://www.truthdig.com/cartoon/item/more_like_weiner_20130806
Youtube videos:
Snapchat. Introducing Snapcash! November 17, 2014. https://www.youtube.com/watch?v=kBwjxBmMszQ
Snapchat. Intro to Snapchat. January 17, 2016. https://www.youtube.com/watch?v=Hiv4KeoBeuo
Articles:
Greenwood, Shannon, Andrew Perrin and Maeve Duggan. Pew Research Center. Social Media Update 2016: Facebook usage and engagement is on the rise, while adoption of other platforms holds steady. November 11, 2016. http://www.pewinternet.org/2016/11/11/social-media-update-2016/
Hasinoff, Amy Adele. New Media & Society. Sexting as media production: Rethinking social media and sexuality. Vol. 15, no. 4 pp. 449-465
Lenhart, Amanda, Monica Anderson and Aaron Smith. Pew Research Center. Teen, Technology and Romantic Relationships. From flirting to breaking up, social media and mobile phones are woven into teens' romantic lives. October 1, 2015. http://www.pewinternet.org/2015/10/01/teens-technology-and-romantic-relationships/
National Center on Sexual Exploitation. The 2017 Dirty Dozen. http://endsexualexploitation.org/dirtydozen-2017/
Trueman, Patrick President & CEO, National Center on Sexual Exploitation. Letter to Jack Dorsey, CEO and co-Founder of Twitter. February 15, 2017. http://endsexualexploitation.org/wp-content/uploads/dd_twitterletter_02-14-2_001.pdf
Weiser, Benjamin and William K. Rashbaum. The New York Times. Anthony Weiner Pleads Guilty to Federal Obscenity Charge. May 19, 2017. https://www.nytimes.com/2017/05/19/nyregion/anthony-weiner-guilty-plea-sexting.html?_r=0