Considering my previous blog posts on the effects that smartphones and social media are having on our lives, I was intrigued by the news item today about a study, published in Psychiatric Quarterly, which is claiming that up to 6 hours of screen time a day really isn't that bad for teenagers. This is quite the departure from previous studies on the subject, which linked excessive screen time to decreased brain development in kids. It also runs contrary to my own personal observations.
Overstimulation
Have you noticed that you have trouble just focusing completely on one thing? I think a lot of people have this issue. We watch TV, but we also scroll through our phone. We sit down for coffee with friends, but are half distracted by the latest story trending on twitter. As published in Psychology today, this is one of the major issues of allowing children to play with tablets and smart phones at a young age. Unlike listening to a teacher or parent read a story, where there is only one focus, the voice, and it is necessary for the child to use their imagination, screens allow multiple different stimuli, touch, sound and picture. This is impeding the development of concentration skills and the ability to focus! If this can affect adults who didn't grow up with this technology so fundamentally then imagine what it is doing to our children!
Decreased Empathy and Social Skills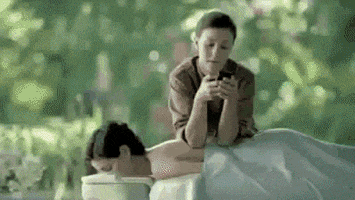 If we have our attention focused on our phones rather than our peers we are missing out on social cues and our ability to recognize and react to other emotions. As reported by the National Post, neurotherapist Mari Swingle has observed decreased levels of attachment between parents and children, as the child is focused on a screen rather than observing and responding to their parent's verbal and physical behaviours. Children learn how to interact with others through their relationship with their parents. How this can happen when screens are increasingly being used as a surrogate parent?
Instant Gratification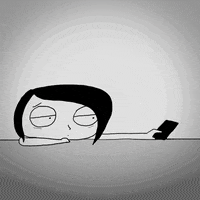 How long are you willing to wait for a response? A few minutes, and hour, a day. Most likely a few minutes to an hour is the response of most people. As this Boston Globe article reports, we are becoming increasingly impatient, because smartphones have made everything almost instant! We can reach our friends, book appointments, answer all our questions all with the tap of a finger. When a child is using a smartphone they are learning this behaviour, with a touch there is an instant response from their game or app. This may seem great on the surface, increasing engagement and productivity, but it has destroyed our ability to be patient. A skill that is needed to succeed in school, to save money to grow a career. How is the next generation supposed to succeed when this crucial skill is underdeveloped?
I think there is little doubt that screen time has a significant effect on child development. This new study concerns me, as it focused specifically on screen time and its effect on levels of depression and delinquency, but what about quality of life and social skills? Were these taken into account? I think it is dangerous for one study to make such sweeping claims in contradiction of so many previous investigations in to this matter.
Do you think smartphones are a useful parenting aid, or are we becoming too reliant on these devices to entertain our children?
Twitter
Is screen time stunting our kid's development? http://bit.ly/2l1w1YE #parenting #children #screentime
Facebook
Do you think smartphones are a useful parenting aid, or are we becoming too reliant on these devices to entertain our children? Is screen time stunting our kid's development? http://bit.ly/2l1w1YE