Developing Social Media for Small and Really Small Non-Profits  Sept 2016 Commoo11 Blog 4
In continuing to review A Strategic Guide to Social Media for Non-profits  I am up to Step 5
Create a Content Strategy.
This will be focusing on the storytelling of what goes on at Grace Place and how to get that message across.  I will admit I have never been much of a story teller.  I am more of an analytical
person, so I never seem to concentrate on the story, even though the story is usually more interesting and easier to connect to.  By now we have all seen or heard the recent story about the people who overdosed in a car in Ohio.  People overdose in cars every day, so why are these people any different?  When we saw it, we connected with the story.  We saw the pain, sadness and when we saw the child it took on a whole new meaning.  We can connect with these people, if not with the millions of others.
I am supposed to start by examining past posts to see what was popular (Ugh!).  So instead I will start by examining what some of my groups send out and if I can find other organizations like mine, what they do.  Then I will consider the type of content (photos, videos, and graphics).  After that I will look at developing a social media calendar.
Kivi Leroux Miller of the Nonprofit Marketing Guide, suggests two questions to guide your content creation: "What problems do people have in their own lives when trying to live out the values they share with your organization? What tips or tools can you give them that make their lives easier as they try to be a better environmentalist, animal lover, parent, etc.?"
So after looking though a lot of disrespectful crap jokes about Alcoholics Anonymous (that's what you get for looking it up just after frosh week) I came across this tweet:
People in the Alcoholics Anonymous program who help others are nearly twice as likely to stay sober a year later, a study found.
 I found this really interesting, I would want to retweet this with #AABrampton, #GracePlace. People who may need the program will find out it is at Grace Place, our partners will see what is going on here and people with no need of AA will see an inspiring fact.
Then I found this Facebook post:
HUGE thank-you to St.Albert of Jerusalem for coming out to serve to their community at ReGeneration @RegenBrampton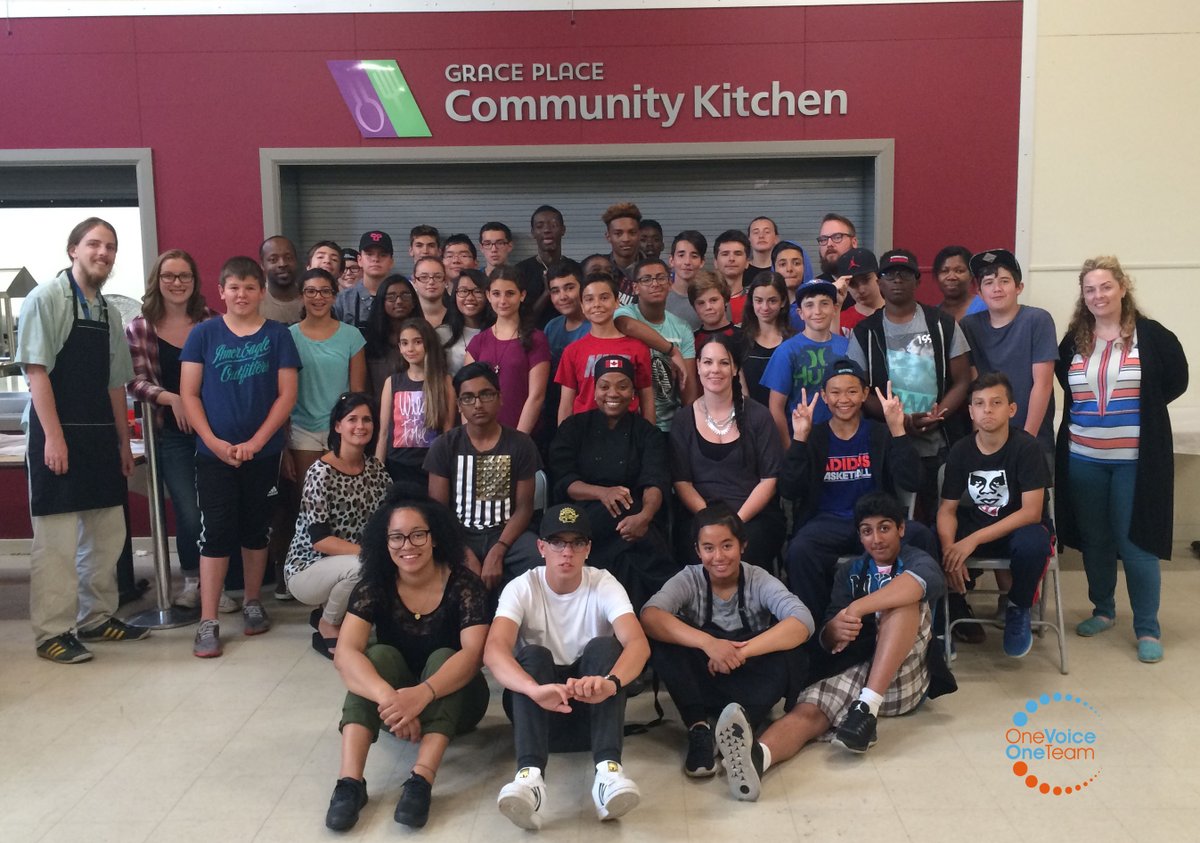 This one I would re-tweet to support our partner (and promote ourselves as well) and remind our major funders about what they contributed to.
I also found this interesting YouTube video Webinar: Social Media for NonProfits: Best Practices & Analysis.  It's a tutorial on social media for non-profits and it's for beginners. I would forward this to my smaller organizations who don't have a presence and may be wondering where to start.
Now that I have found different sources of content, I am supposed to develop a calendar. We are not looking for direct donations, so always having something out there to remind people to give to us is less pressure.  Many sources are stating I should be posting 1-2 times per day. Constant Contact is telling me I should be posting to Facebook minimum 3x per day, Twitter 5x per day, LinkedIn 2x per day. I dare them to come to Grace Place and tell me that!  I only work 3 days a week and NO I am not posting to social media when I am not working. I am also not sure that most days I would have enough content to post every day.   What I do see from all the information I read is that I need to stay consistent.
I looked up Trinity-St. Paul's Church in Toronto. They are a big version of us.  They blog around 1-2 times per month, and half of that is church related, so they are only slightly ahead of me in the social media "department".  Although I could include my church occasionally in my postings, I need to keep a clear distance between Grace Place and Grace United so that our funders do not begin to think that their money is going to the church.
I also looked up Mental Health First Aid since they use our facility for training. Their national organization tweets once a day on average.  Same for Vita Centre, but they both have communications people.  So I think by the time I link up with all of my organizations, funders and outreach to the broader community like the media and organizations I may wish to target, I should have plenty of content to repost in between my small amount of content that I will send out. Once a week should be plenty to start, I can always build up from there.  These posts will show I am supporting my organizations, which will make other organizations take notice and want to be involved with us as well.
So it looks like I have figured out the types of content I would want to repost and create. I have figured out that for tweeting, I should aim for once or twice a week.  Looks like I have some homework to do.